This is not an "I hate you Academy Awards article." In fact, for the most part, I think they did pretty good with nominations this year. Besides one or two snubs here and there, they mostly got it right (mostly. . .). I just happen to be an actor geek. That is immediately what hits me about a film is the men and women behind the character bringing them to life on screen. That is why it is so dang disappointing when best performances of the year don't get nominated. I just wish there was a way I could show them a little love. . . Drumroll please! Without further adieu, welcome to the first annual Drakkies Best Actors - Not Nominated at the Academy Awards - Awards!
Best Collaborative Performance (Puppetry, Voice Work and/or Motion Capture)
Click through to see the nominees!
Participation Award: Phyllis Smith as Sadness (Inside Out)
Perfect casting as Phyllis Smith brings out all of the humor in the dialogue while still being as melancholy as ever.
Participation Award: Andy Serkis as Supreme Leader Snoke (Star Wars: The Force Awakens)
Andy Serkis because, well, duh, he's Andy Serkis.
Bronze: Bill Hader, Ben Schwartz, Brian Herring, Dave Chapman as BB-8 (Star Wars: The Force Awakens)
Conceptually speaking: Wow! More than that, the way the creators of this droid are able to make him seem like a living breathing character is just ingenious. He is so human, and so adorably funny. BB-8 speaks volumes to the characters and production design in The Force Awakens.
Silver: Kiernan Shipka as Marnie (When Marnie Was There)
Emotion, emotion, and more emotion. Kiernan Shipka brings out every feeling and then some. There is just effervescent warmth, pervading poignancy and genuine sincerity that just wouldn't have been there with out her. She elevates this film four score and shows just how good an animated film can be with the right voice actors working behind the scenes.
Gold: Mark Ruffalo as The Hulk (The Avengers: Age of Ultron)
Even if the film that he was in was less that stellar, Marc Ruffalo shined. There is a delicate fragility underneath all of the ferocious monstrousness of it all which is really more than impressive. There is an artist underneath there and he is as brilliant as ever. Someone great must have taught him the tricks of the trade. . . (not so subtle gesture to someone else on this list)
Best Lead Actress
Click through to see the nominees!
Participation Award: Maika Monroe (It Follows)
Every emotion of dread, anguish, and hope resonates off her face with such believability.
Participation Award: Emily Blunt (Sicario)
Emily Blunt once again shows us how women can both be bad ass and vulnerable in the same role.
Bronze: Charlize Theron (Mad Max: Fury Road)
Speaking of bad asses, Charlize Theron was a revelation as the rogue driver in Fury Road. She sells every scene in the film with such determination, ferocity and a stripped down sincerity. For a while I thought she might have been the best lead female performance to come out this year.
Silver: Jennifer Lawrence (The Hunger Games: Mockingjay – Part 2)
I honestly could place this higher, but I am trying to remain unbiased. Either way, Jennifer Lawrence delivered some of her best if not finest work as Katniss Everdeen in this final chapter. The amount of range this girl has is mind boggling to say the least. At least she was nominated for Joy, which can mildly calm the frustration, but it still doesn't make up for The Academy having almost nothing to do with this franchise.
Gold: Rebecca Hall (The Gift)
There's not even the slightest buzz for this performance? What has this world come to? Granted, I understand her not being nominated, just due to the sheer volume of talent in this category this year; but having no recognition by almost anyone? What the h3[[? Rebecca Hall is absolutely stunning in this role, delivering nuanced emotion after nuanced emotion with a range that would make any actress jealous. Where's the love? Where's the love. . .
Best Supporting Actress
Click through to see the nominees!
Participation Award: Amanda Seyfried (While We're Young)
Even if Amanda Seyfried doesn't have the biggest range of emotions to go though here, she has such an authenticity and believability in While We're Young that almosts transcends acting.
Participation Award: Raffey Cassidy (Tomorrowland)
She was maybe the only thing worth-while about Tomorrowland.
Bronze: Joan Allen (Room)
Joan Allen always seems to be a sure bet to give a fantastic performance. With what screen time she had in Room, Joan Allen was capable of delivering such believable gut-ringing emotion on par with the best of the best.
Silver: Naomi Watts (While We're Young)
In terms of combing both comedy and drama, Naomi Watts was one of the best of the year. Being able to deliver such a multi-faceted performance is often overlooked, but I got to give her some recognition. She was as moving as she was downright hysterical.
Gold: Alicia Vikander (Ex Machina)
Alicia Vikander continues to impress over and over again. Her chemistry with Domhnall Gleeson in Ex Machina is absolutely brilliant. Ultimately though, it is all the little attention to details she has in bringing this possibly sentient AI to life that totally sells her performance. I would complain about her not being nominated, but at least Vikander got a nod for the Danish Girl.
Best Lead Actor
Click through to see the nominees!
Participation Award: Ryan Reynolds (Mississippi Grind)
He consistently is as deeply moving and gripping in Mississippi Grind as he is charismatic and charming.
Participation Award: Bill Hader (Trainwreck)
Again, I have to state that there is not enough of a recognition for the actors who can pull off both ends of the spectrum in a role - comedic and dramatic - at the turn of the hat without it feeling inauthentic.
Bronze: Ben Mendelsohn (Mississippi Grind)
The more I think about this performance the better it gets in my head. Ben Mendelsohn carves out such a delicate yet wild, addiction-riddled character who is beyond mere definitions. He is both detestable and likable at the same time – something few actors can pull off so brilliantly.
Silver: Jacob Tremblay (Room)
This may just be the single greatest child performance I have ever seen. What this kid was able to accomplish with Brie Larson in Room is something that should not be missed. The way Jacob Tremblay is able to show us his perspective with such awe and reverence to his surrounding is something we rarely get to see in cinema. It is these eyes of wonder with his delicate nature of character evolution that grows into something so much more than just another great acting performance.
Gold: John Cusack (Love & Mercy)
I try not to say the one syllable word used to express distaste when something is not nominated because it is so overused; but gosh darnit, what was anyone voting thinking? I know this is not a film that everyone saw, but it should have received some level of buzz to propel it into the award season. The completely undervalued John Cusack is a revelation in Love & Mercy, giving us everything that would seem like a sure bet for Acadamy voters. Biopic – check. Popular Figure for Older Voters – Check. Mental and/or Physical Illness – Check. Range of Emotion – Check. Gravitas - Check. One of the most moving and brilliantly conceived performances of last year – quintuple check!
Best Supporting Actor
*Due to the sheer volume of great performances in this category this year, the nominees have been added to ten performances instead of five.
Click through to see the nominees!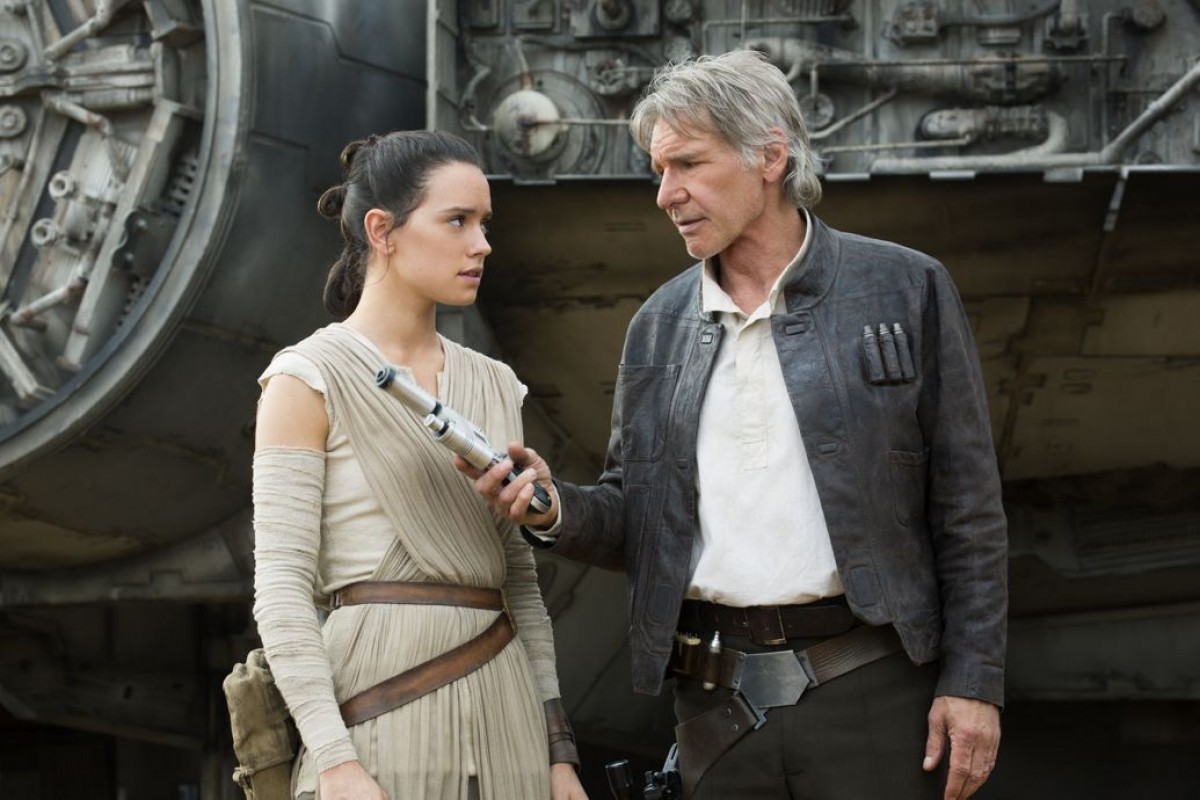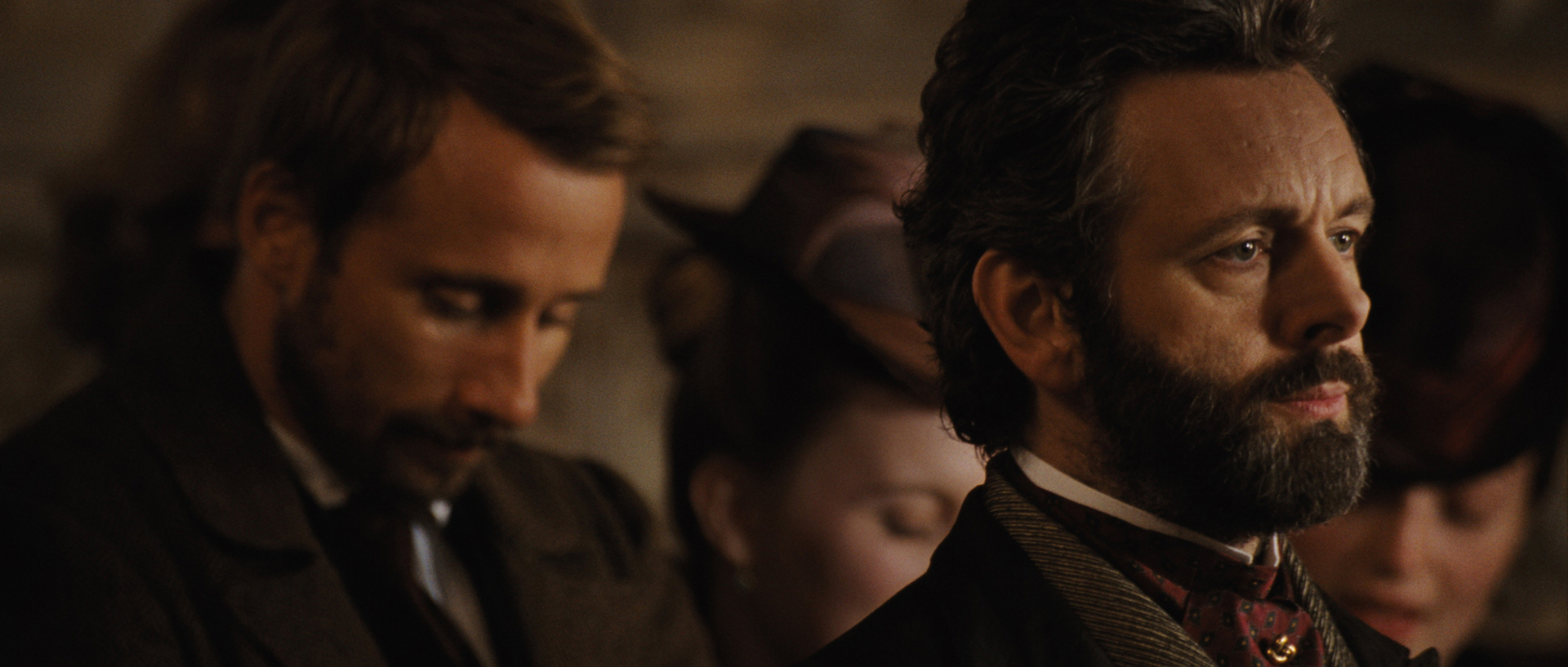 Participation Award: Michael Stuhlbarg (Steve Jobs)
Dare I say he was just as good, if not better than Michael Fassbender?
Participation Award: Emmanuel Nii Adom Quaye (Beasts of No Nation)
There is a quiet simplicity and a fragile, unnerving quality to this performance that outshines even the likes of the ever excellent Idris Elba.
Participation Award: Michael Sheen (Far From The Madding Crowd)
Michael Sheen is Michael Sheen: one of the most underrated actors in the world.
Participation Award: Walton Goggins (The Hateful Eight)
Stole the show from everyone in one of the greatest acting ensembles of the year.
Participation Award: Josh Hutcherson (The Hunger Games: Mockingjay – Part 2)
Josh Hutcherson's best work to date with a deeply moving, and complex performance.
Tied for Bronze: Donald Sutherland (The Hunger Games: Mockingjay – Part 2)
I can only hope that he goes down in history as one of the greatest villains of our time. That is a tribute to Donald Sutherland's full-fledged dedication to bringing this character to life in such a malevolent yet understandable way.
Tied for Bronze: Benicio Del Toro (Sicario)
Even if this performance could be labeled as one note, it still was one of the best of the year. The amount of gravitas oozing out of this role was legendary.
Silver: Harrison Ford (Star Wars: The Force Awakens)
This is one of Harrison Ford's greatest performances ever, and I don't make that statement lightly. His ability to bring so much life out of this character, and deliver moments of gravitas that will live on forever in Star Wars lore, should be revered.
Gold: Oscar Isaac (Ex Machina)
Aside from the other number one I have in this category, I saw Oscar Isaac winning himself (ba dum tish!). In my books that's called a snub. What Oscar Isaac was able to accomplish with such a multifaceted character was truly extraordinary. His portrayal as the hermit billionaire in Ex Machina was deeply nuanced, charismatic, funny, enigmatic, and so much more.
Platinum: Paul Dano (Love & Mercy)
Wow, this was the biggest snub in any category by far. Paul Dano's portrayal of trouble genius and Beach Boy's leader, Brian Wilson, might have been the best acting performance in any film in any category. I would say more, but all you need to do is watch the film Love & Mercy to know exactly what I am talking about. All I can say is, sorry Paul Dano. What you pulled off was truly special.
Final Thoughts
I hope you all had as much fun reading this as I did creating it. There was plenty more I thought about putting on there that didn't quite make the cut. It almost broke my heart to exclude Jason Segal, Abraham Attah, Adam Driver, Ben Stiller, Elizabeth Banks, Daisy Ridley and so many more. . . Let me know in the comments below if there are any others I didn't mention that you thought should have made the list. This is one of my favorite topics to discuss, hence the apparent thespian nerdgasm above. . .